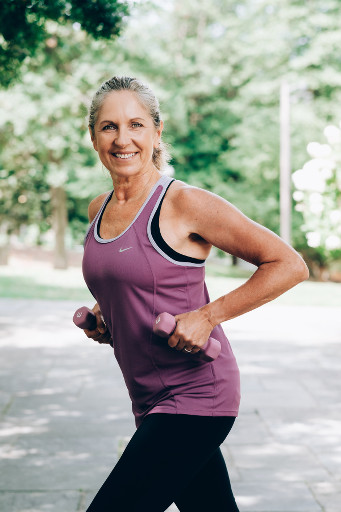 How I changed from office worker to fitness warrior
I grew up believing what I should strive for is working a 9-to-5 job with benefits and paid vacation. For many years I did just that, working and following the rules of the corporate world.
But I was getting antsy. I wanted more from my life and wanted to travel and have more freedom in my life. Freedom to choose what kind of work I wanted to do and who I wanted to work with.
After four years of preparation, I landed a job in Washington, D.C., still in an office, but far away from my home in Germany, where I didn't fit in any longer.
Little did I know that my journey would stop in Washington, D.C. and set me on another path that I had not planned on.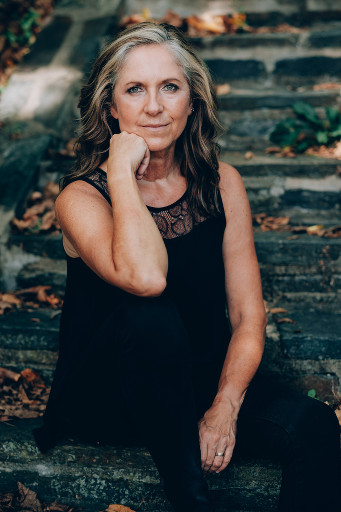 Motherhood!
Giving up my job was easy to raise both of my children, but giving up my financial freedom not so much.
I saw my newfound freedom crumble right in front of my eyes and wondered what I could do to change the situation. There was no way I would let someone else raise my kids and go back to the office job. I had no idea of how I could possibly accomplish both, raise my kids and make money at the same time.
A friend convinced me to take a fitness class with her. Not in a million years did I see myself pursuing fitness as a profession. But you know what? I loved it.
I must have done a good job in the class because I was asked to start teaching. After several months of training to become an exercise teacher, I ended up teaching a few classes per week. The best part about it was that I could bring my kids with me to work since they had free baby sitting on-site.
There was no stopping me now!
I discovered the benefits of regular exercise on my own body (having gained 50 lbs during my first pregnancy) and at the same time, I was helping other women get in shape! I wanted to know more, learn more and help more people live their healthiest life.
Eager to grow my knowledge, I got certified in anything that would help me become a better trainer and coach. Certifications ranging from strength training, nutrition, running, Pilates, breast cancer survivor specific training, and much more.
I could apply the knowledge I gained not only to my client's training programs but also to my own fitness adventures. Testing strength and fitness protocols by becoming a bodybuilder, an Ultra Marathon runner, aiding in my own recovering from an injury to finishing an Ironman Triathlon, and now successfully dealing with the side effects of aging.
Over my thirty years in the fitness and wellness business, I have developed a reputation for creating real life solutions and lasting results. I am helping active women live a healthy lifestyle by designing simple, balanced nutrition, fitness, and mindset programs.
Are you ready to take the first steps and apply my proven methods to get the results you deserve?
This is not a quick fix program and you will not see results overnight. But, just by being here I know you are serious and determined to change old patterns. It is time to put in the work and dedication needed to see lasting results in your fitness lifestyle.
Heike is highly knowledgeable and so patient in teaching me about nutrition. That's huge. I'm going to keep up with my habits and exercises. Thank you so much, Heike. You are awesome.
Are you ready to embrace the new you and change your lifestyle?
A $9.97 value!
I want to know how to "steal" back my energy and lead a kick ass lifestyle.
A $9.97 value!
I want to know how to boost my fitness without overwhelm.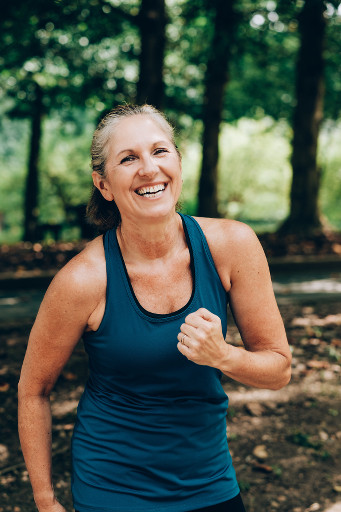 A Little About Me
I love the outdoors and that's where you will find me most of the time.
Spending time with my two kids makes my heart sing (even if they live in opposite cities).
I have been known to say, "Exercise is good for you." (Okay…I say it a lot).
Food is important to me, but I prefer it when my husband cooks for me.
My positivity and energy is contagious.
Accredited with